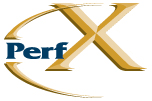 Input
PerfX Input is an ideal tool to create input ICC profiles for colour scanners or digital cameras. It is bundled with its custom reflective colour target that has been design to produce higher quality ICC profiles, with more colour references and higher colour gamut than standard scanner targets available on the market.
PerfX Input also supports any other target available, with the use of its custom target definition file format.
A simple interface and text guidline, help you through the 4 steps of the input profile creation. With PerfX Input, you can create reflective and transmissive scanner profiles (transmissive target not included) and you can create digital camera profiles for your photography studio.
PerfX Input includes:
• PerfX Input
• PerfX RX Target Wide Gamut
• USB dongle protection key
• User guide