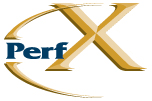 Monitor/TV Calibrator
PerfX Monitor/TV Calibrator is colour calibration software with no need for hardware calibration devices. It's the perfect solution for enhancing the colour of your computer monitor, television or home theatre. Helped by a narrator, you will be able to calibrate your computer monitor and the TV screens in your home.
Requirements:
For monitor calibration:
• Windows XP or higher + Microsoft .NET framework 2.0.
• Colour monitor with 24bit video card (EDID compatibility preferable).
• DVD player.
For TV calibration:
• DVD player.