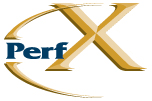 Press Control
TGLC inc. introduces its new version of press colour control software: PrefX Press Control. The new interface allows the use of DTP22 and 528 from X-Rite, as reading instruments for the colour quality control. Densities and spectral data from colours are then used and stored in the software.
PerfX Press Control allows you to read, record and compare densities and colours on press. These readings allow you to establish a numerical colour standard, that can be compared to printed colours for any printed jobs and also produced in colour management.
PerfX Press Control analyzes the differences between the numerical standards and the reproduced printed colours indicating via red or green colour boxes. Corrections to be made are indicated so that the printed work is reproduced accordingly to the defined tolerances. When the controls are all green, the work is being printed according to the specifications asked by the client.
Control elements available in PerfX Press Control are:
• Process Colour Densities (CMYK or CMYKOG)
• Colour Densities in overprint (RGB)
• Solid Colour Densities (up to 6)
• Paper Density *Grey Scale Density
• Colours Process Press Gain (CMYK or CMYKOG)
• Solid Colours Press Gain (up to 6) *Colorimetric LCH of process colors (++CMJN or ++CMJNOG)
• Colorimetric LCH of colours in overprint (RGB) *Colorimetric LCH of Solid Colours (up to 6)
• Colorimetric LCH of the paper
• Trapping Values of the colours in overprint (RGB)
• Densitometric Values of correction for the grey scales
• Density and colorimÎtric value tolerences specific to each colour
Information elements for each work are:
Identification of standard: name, number, date, hour
Description: press, paper, ink, other
System requirements:
Windows 2000/XP
Pentium PC or more
Colour monitor with 24 bit video card or more
USB v2 Port for dongle key and Serial port (COM) for measuring instrument