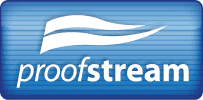 Proofstream Pro
Proofstream Pro: Our Flagship Collaborative Proofing and Workflow Software.
With every feature enabled you have all the tools required for any stage of the Approval and Printing process.
Adding all the Feature and benefits of Proofstream Lite and Standard: Proofstream Pro adds a further 7 Functions to your creative and Pre Press Approval process.
1. Drag and Drop page changes via Flatplan
Need to change the placement of a page. Simply 'Drag and Drop' the page to its new position and Proofstream Pro takes care of moving all the page information and automatically renumbers the file name so that it is correct for later imposition and proofing. Any pages not allocated are placed into a page 'Pallette' so they can be assigned or deleted at a later date.
2. ZOOM
Any page can be Zoomed using our pixel streaming software, realtime in the browser. No need to download heavy files adding time to the Approval process. Simply Click and select the Zoom function, Proofstream Pro will display the rendered data for those critical areas that need to be Approved.
3 + 4. Booklet: Interactive Notes and Corrections
Our Virtual Booklet tool allows users to see their job as a final finished book or brochure. Nothing unusual about this you may think? But we've added a host of tools unique to Proofstream Pro.
Users can Zoom the page, outline areas and add 'Sticky Pad' Notes and Corrections. Approve pages as they scroll through the job page by page. Each users gets a unique colour which is shown by their outline colour so collaboration between many different users is displayed in real time. Turn off the Notes and Corrections and they are shown as colour coded 'Drawing Pins' so everyone is informed of who and where the job is being worked on.
5. Print Corrections and Notes
Remember the day when the inkjet proof came back from you Client with bits of paper stuck to it showing where they required their corrections. With Proofstream Pro we've replicated this digitally. Should any dispute arise on where, when and who requested the correction then you can print the requests to either PDF or hard copy to show your client. It will show all outlined requested Notes and Corrections and who and when they were requested. The database NEVER forgets: you now have the tools to show them so no more disputes when the job is printed.
6. Compare Versions
Have you ever had a customer try and describe over the phone or via email a minute change of say a couple of letters in a paragraph? How do you know that the change is in the correct place?
With Compare, every change that was outlined and requested in the previous version can be shown using either Highlighting, Animation or Exclusion. Because 'Compare Versions' works at pixel level this can apply to anything within the page: even if an image has changed resolution it will be highlighted so that you can see exactly what is different between version, whether its version 1 or 20, it can be compared and reviewed.
7. PDF Boxes
Adding to an already impressive amount of Pre Press tools across all of the Proofstream products, 'PDF Boxes' utilizes the standard PDF library so you can check standard PDF Art, Trim, Bleed and Crop boxes.
Proofstream Pro: The Ultimate Web Approval product from Nustream.